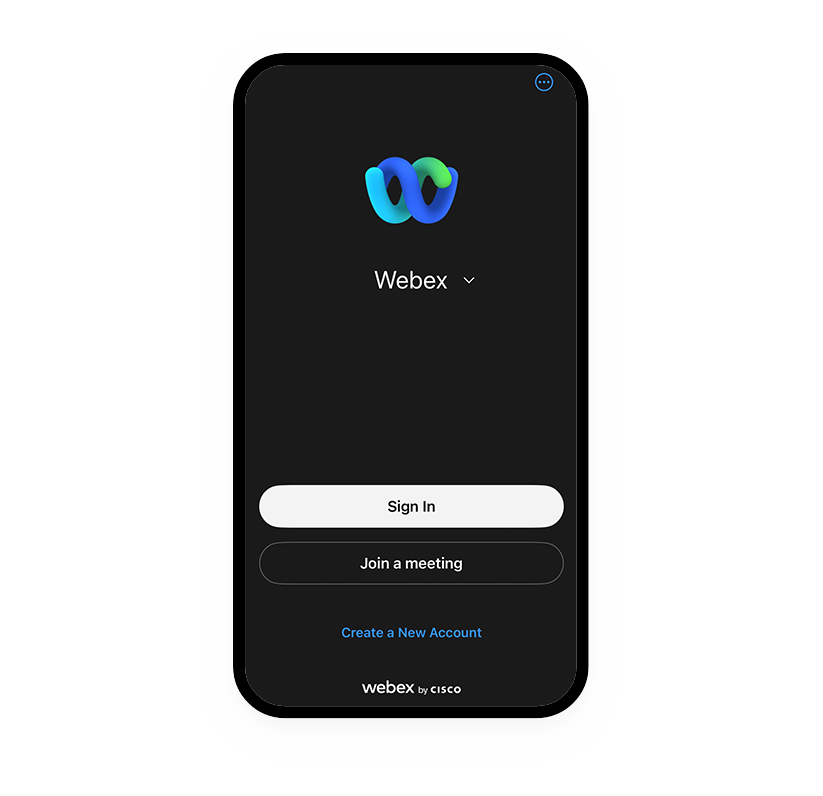 Softphone smartness powered by Cisco Webex
The Klowdfone app turns your team's computer, tablet or mobile into a modern communications hub. All the features you'd see in a big business phone system, all supported by next-generation technology from Cisco.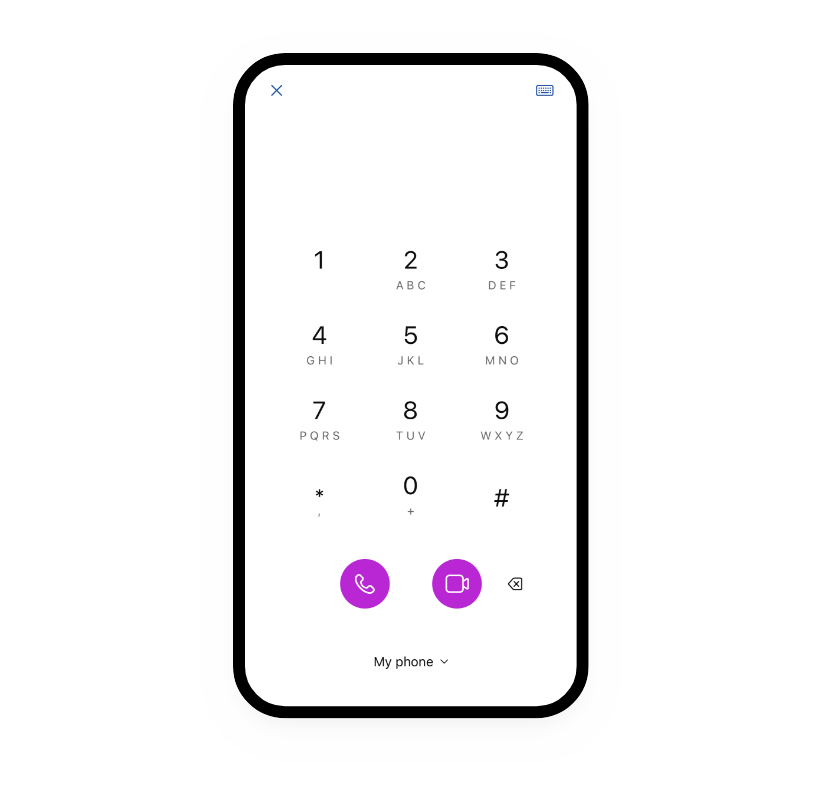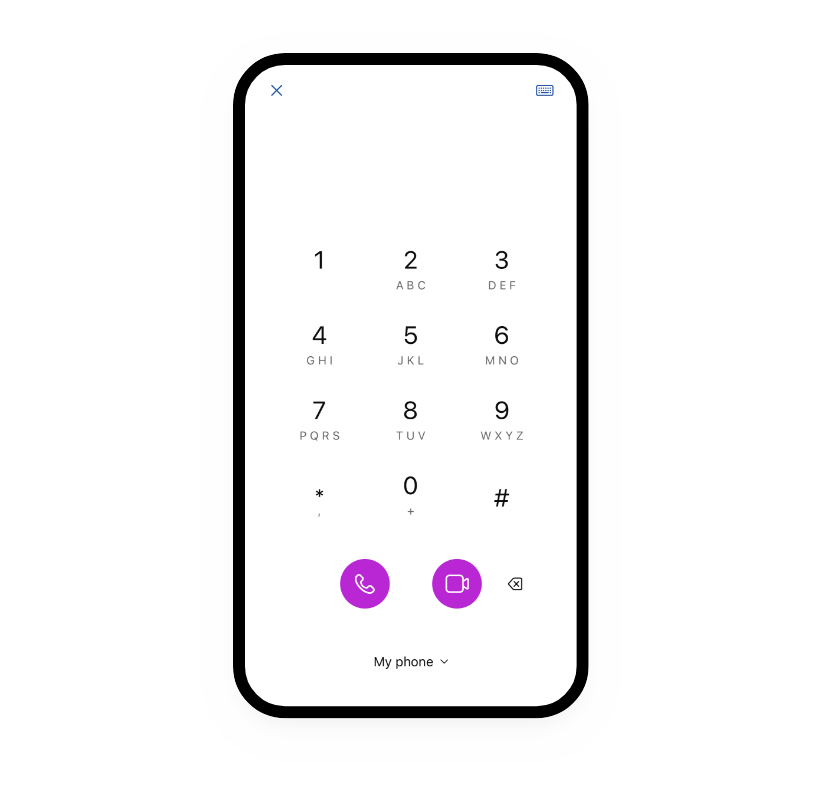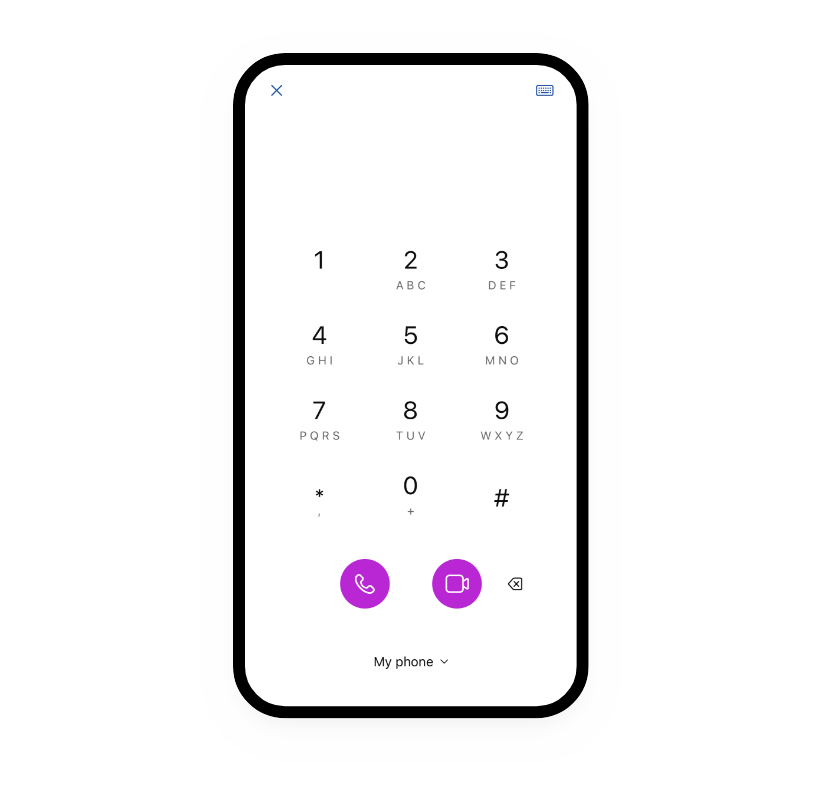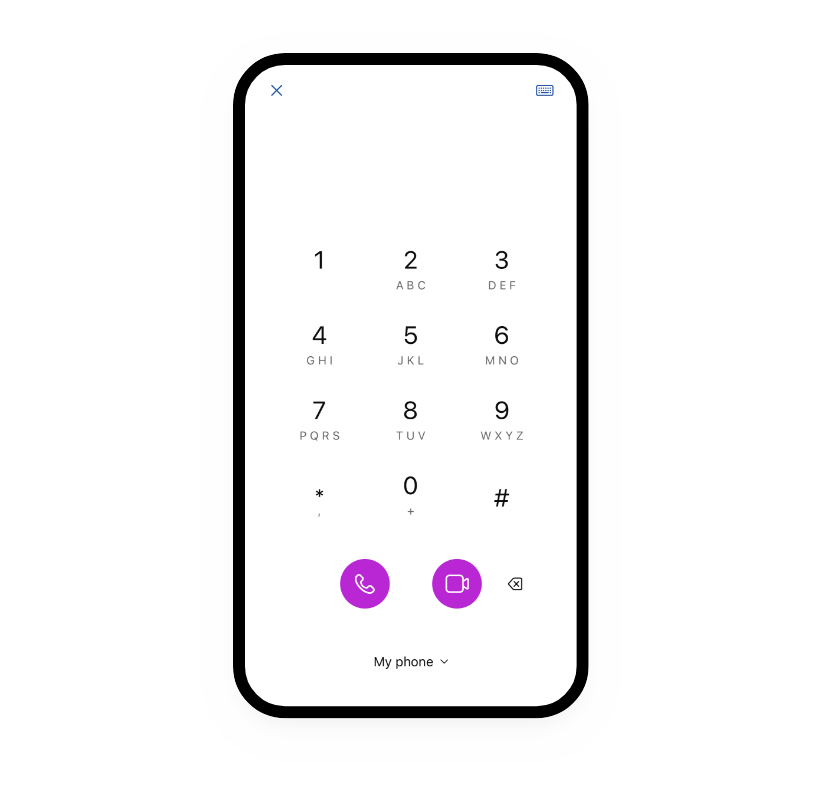 Unlimited UK Calls

Kiss goodbye to hefty phone bills, with unlimited calls to local, national and mobile numbers included. You can add unlimited international calls to over 50 countries worldwide for just a little extra.

Mobile Application

Use your mobile phone just like your office phone. Make and take calls using your office extension, check work voicemails, see call history and send messages to colleagues.

Desktop Application

Exactly the same as the mobile app but using your PC or laptop. Download the App from the Klowdfone portal and mirror your office phone from anywhere in the world.

Desk Phone Compatible

Prefer working with a desk phone? You don't have to give it up. Klowdfone's compatible with a wide range of physical office phones from the major brands.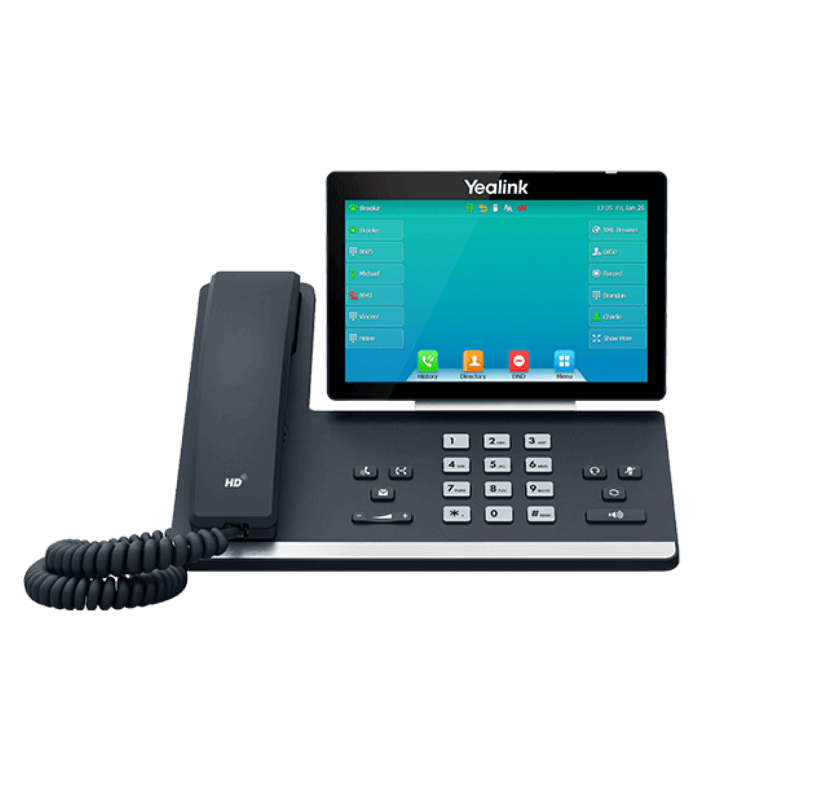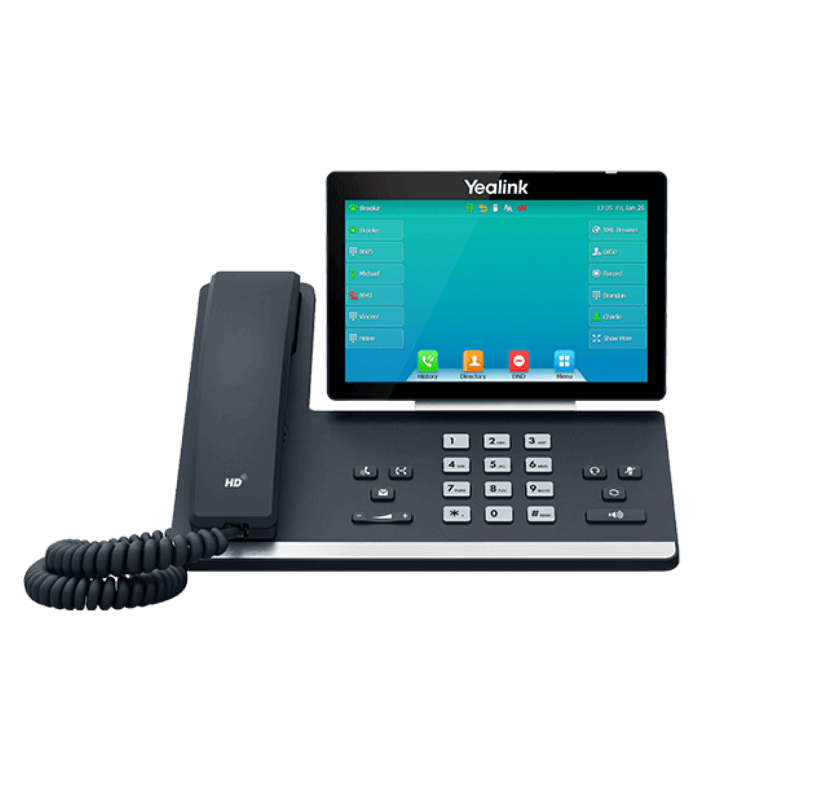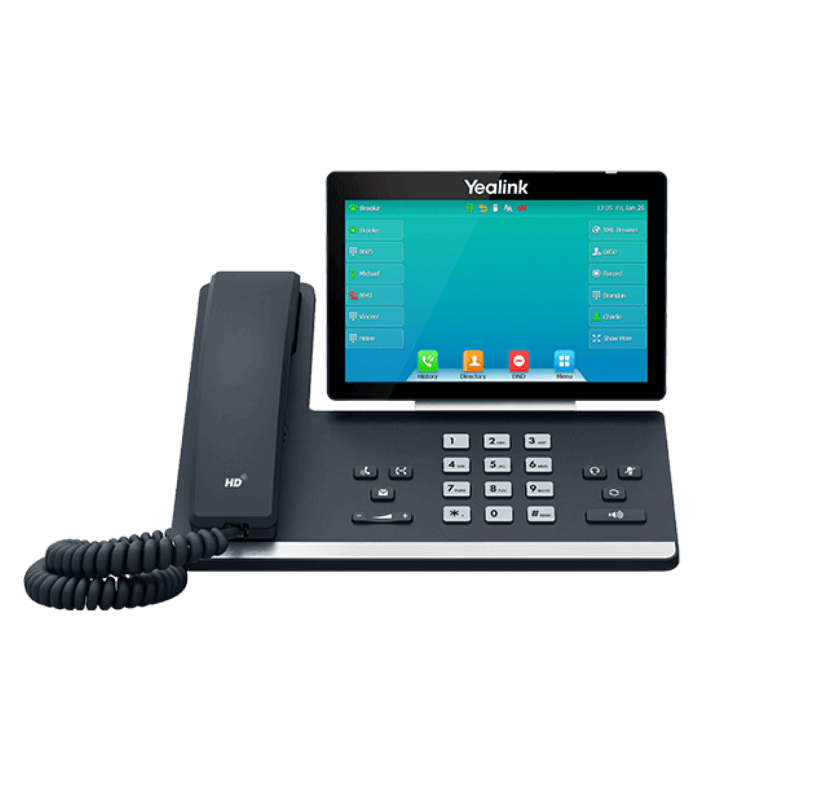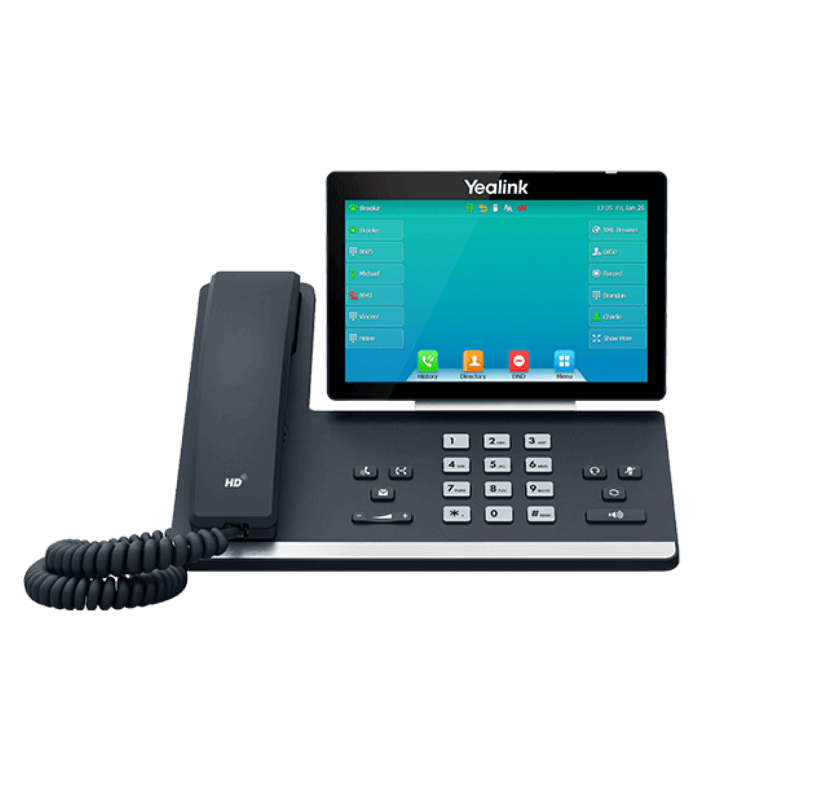 Time Profiles

Enter your out-of-office times in the portal so callers are played a message when the office is closed or you're on holiday. We can record these for you professionally.

Address Books

All your customers', suppliers' and colleagues' details in one place. Add everyone's numbers and you'll see their name when they call.

Auto Attendant

"Press 1 for sales, press 2 for support." Direct callers to the right colleague with a professionally recorded answering service that'll help your small business appear bigger.

Audio Conferencing

Hold a remote team meeting or invite customers/suppliers to discuss a project with you and your team, with conference calling at the touch of a button.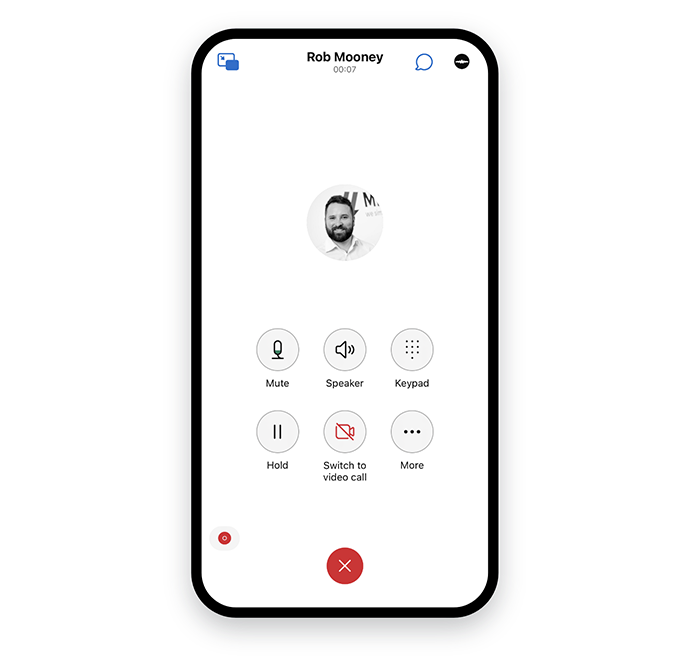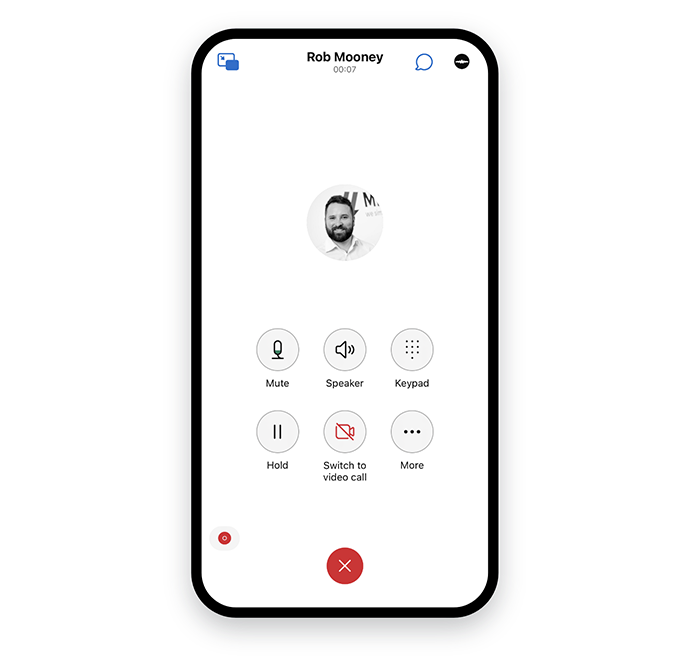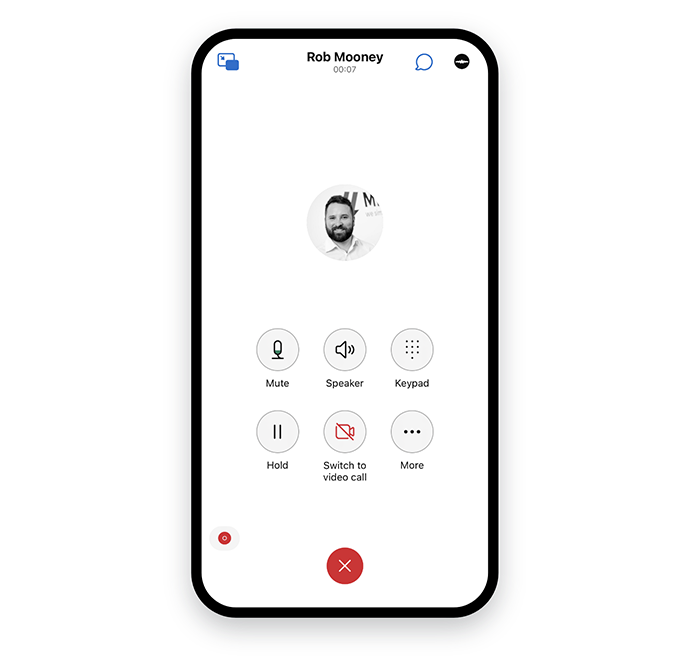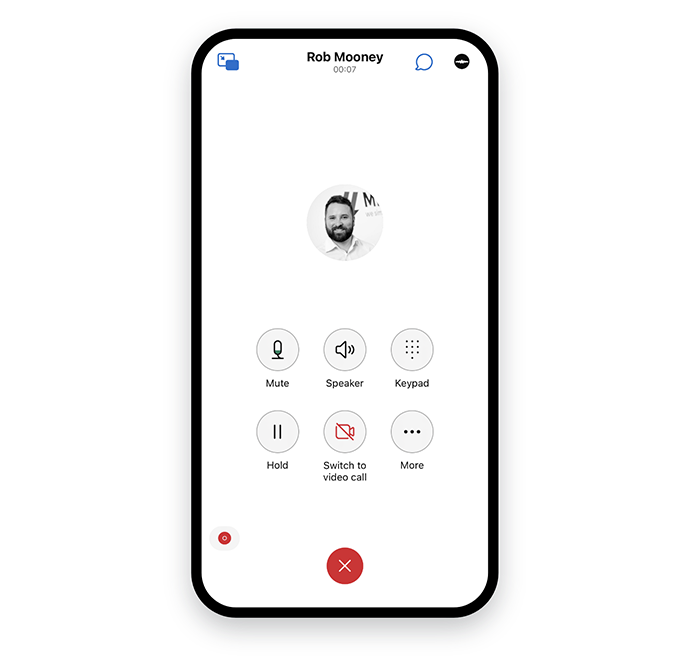 Call Transfer

Transfer a caller to another colleague in the office, or if that colleague's not at their desk, transfer it to their mobile easily. Either way, your caller isn't left disappointed.

Call Forwarding

Spend lots of time out of the office? You can forward calls to your mobile manually when you leave work or automatically when your desk phone rings out.

Call History

Look back on all your office calls to see who you've phoned, who's phoned you, and whose call you missed, just like you do on your mobile phone.

Block Numbers

Stop scammers, spammers and cold callers from interrupting your team's flow. The block feature allows you to add or remove phone numbers, so they're auto-rejected in future.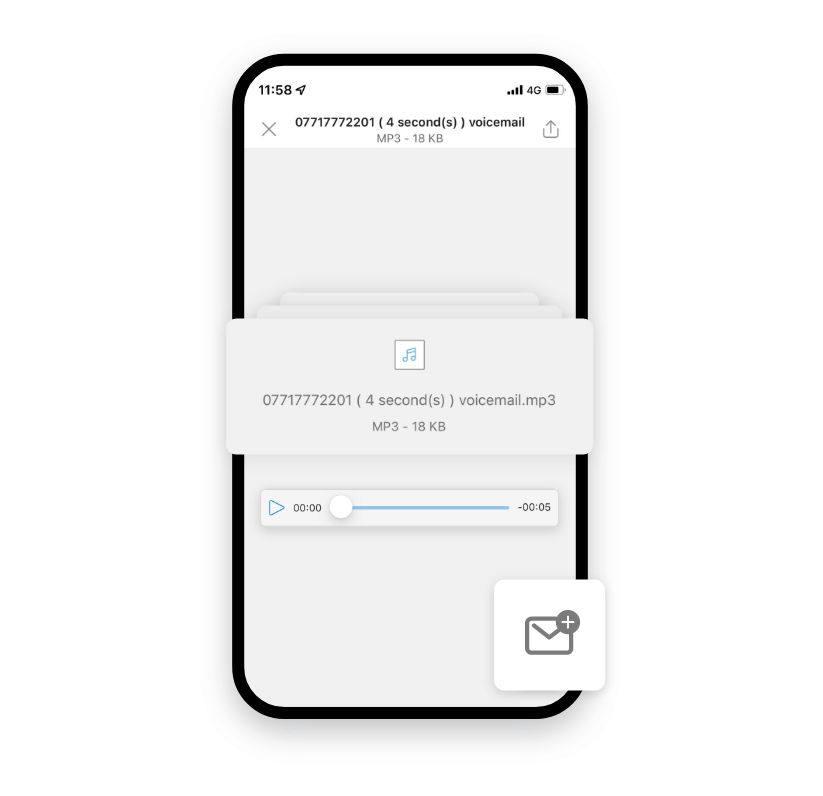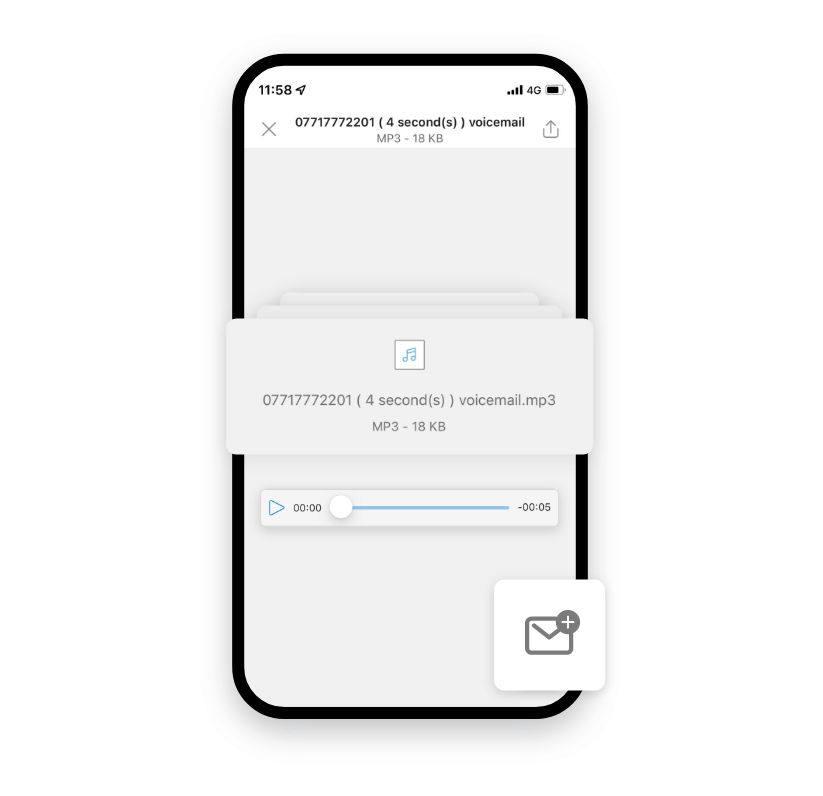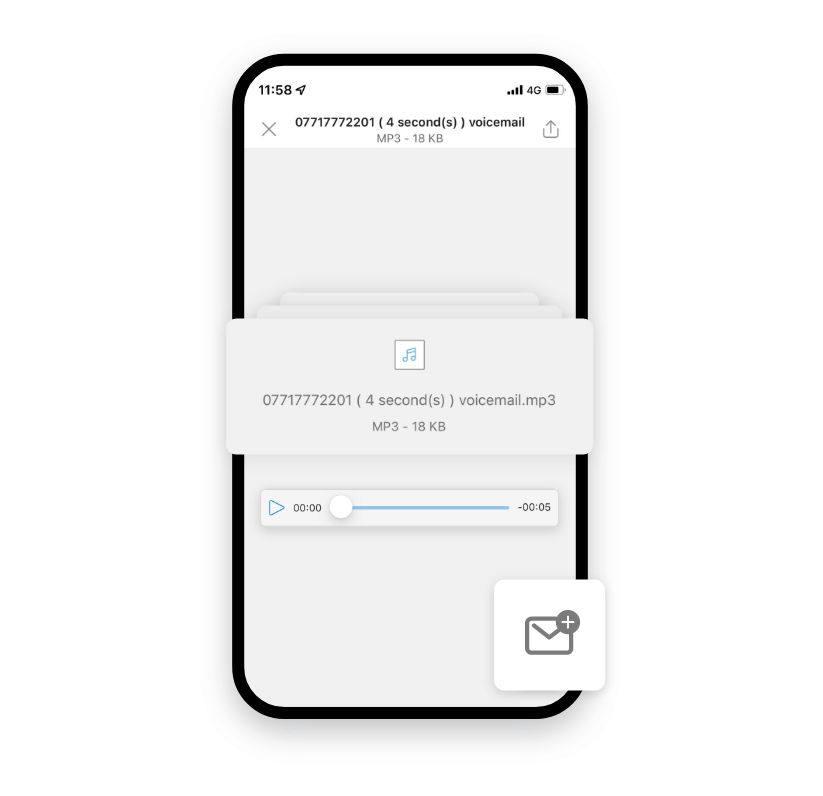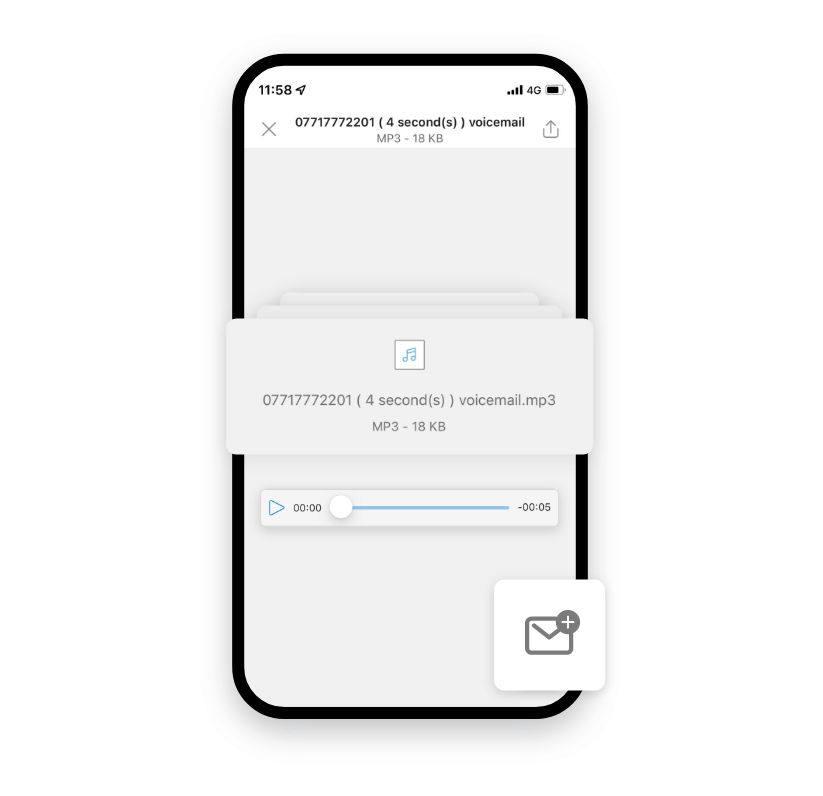 Click to Call

Save time dialling, with a desktop App that lets you click to dial any number on-screen. You can also set availability statuses, view the address book and see call history

Hold Music

Customers on hold? Play brand-appropriate music or marketing messages with company info or special promotions you're running. We'll even record the messages for you.

Hunt Groups

Set up groups for your different teams, so callers can get hold of any member of a department when they ring. If everyone's busy, you can direct it to another group.

Voicemail 2 Email

Receive an email the moment someone leaves you a voicemail, with the caller's number and a recording of their message so you can listen to it from any device.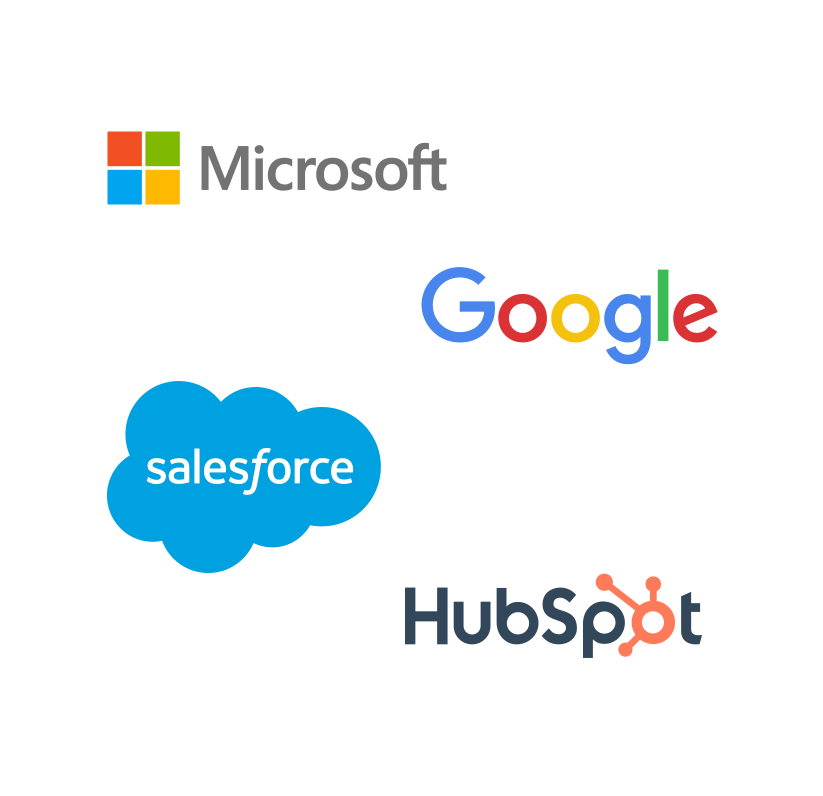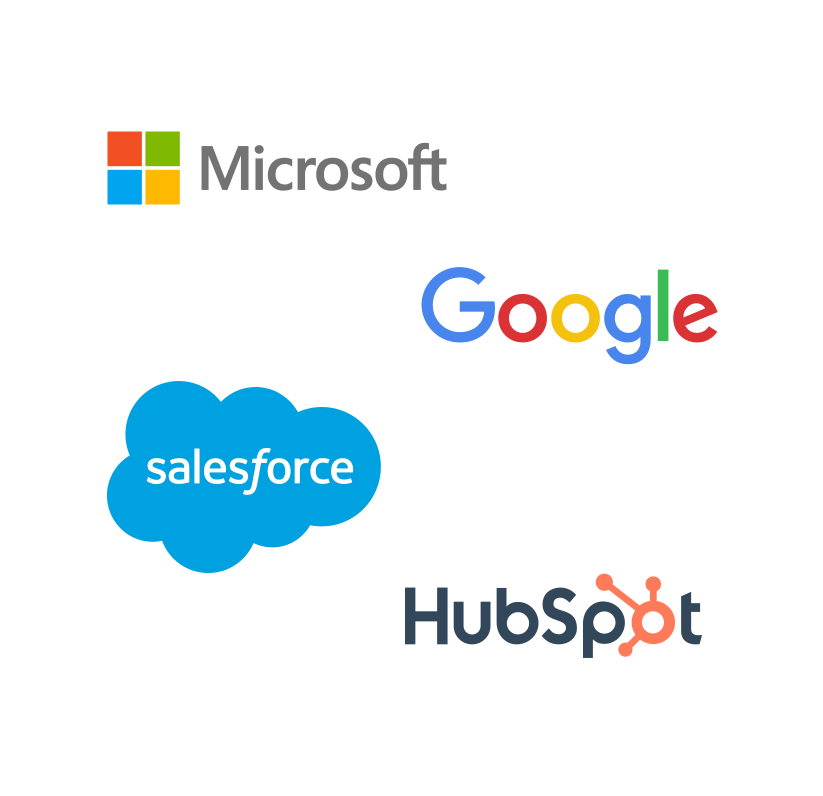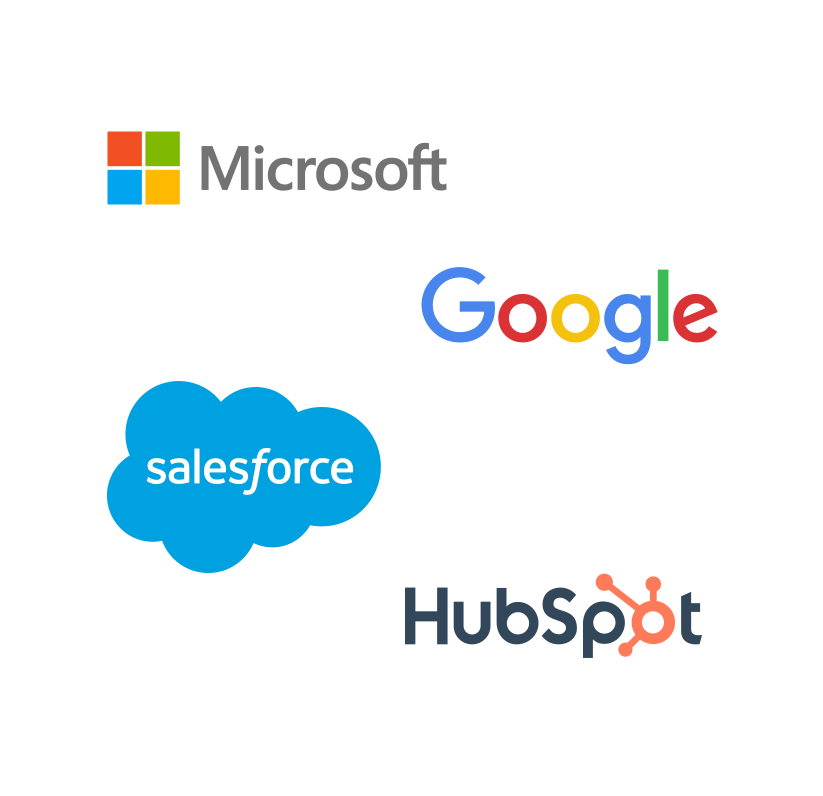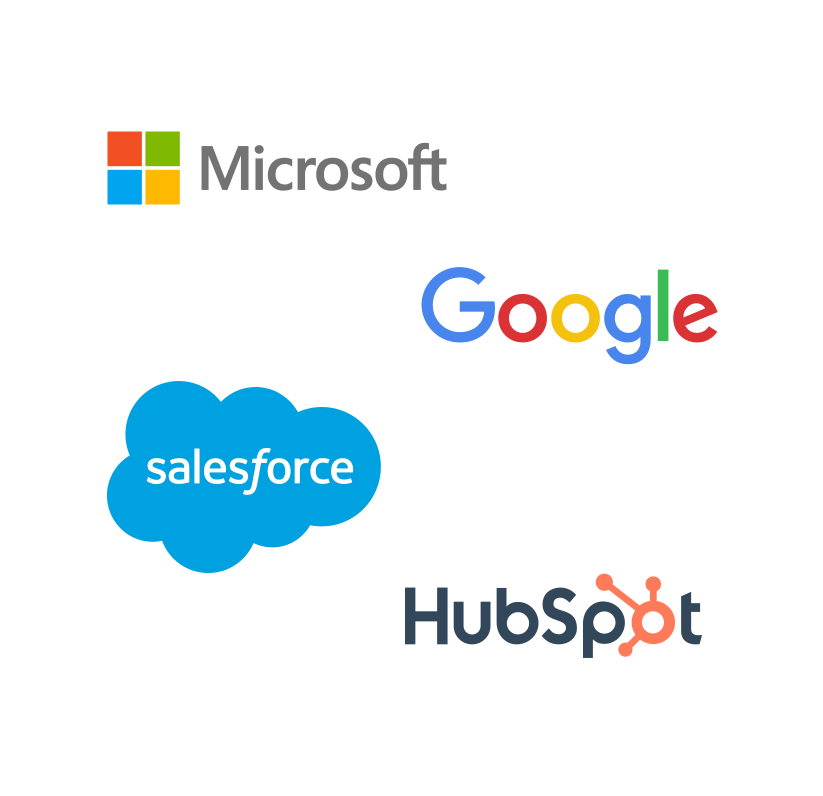 Integration with Microsoft & Google

Klowdfone connects with Microsoft and Google and can forward calls to a colleague if you're busy. You also get a "screen pop" showing callers' details when they ring.

CRM Integration

Link Klowdfone to major CRMs including Salesforce, Dynamics and more, with screen popping and client record popping helping you stay on top of every call.

Call Recording

Keep recordings of every call for playback, download or emailing out. Ideal if you need to record calls for legal reasons, for taking orders verbally, or to resolve disputes.

Call Reporting

Run or schedule reports to see how your sales team, customer service department or wider business are performing on the phone. You can also track any missed calls.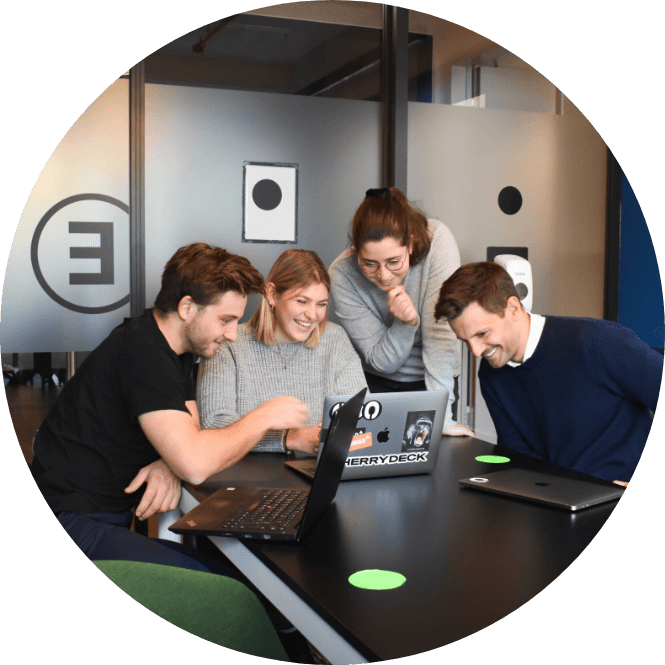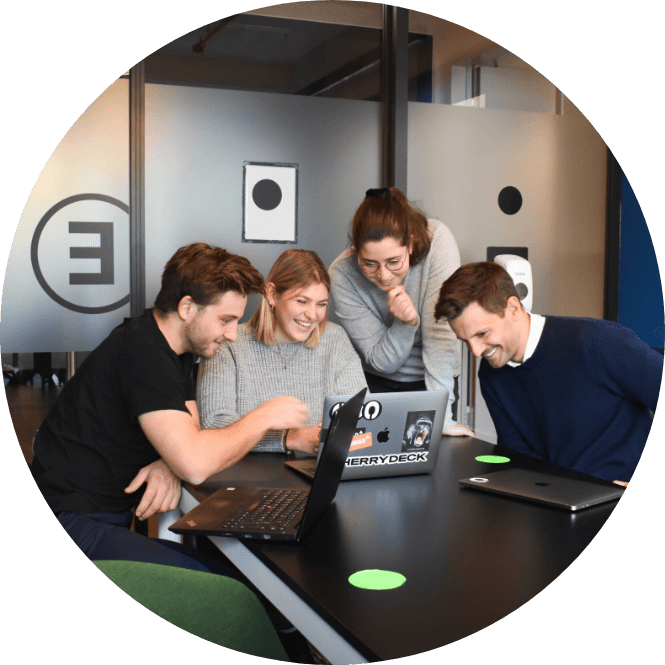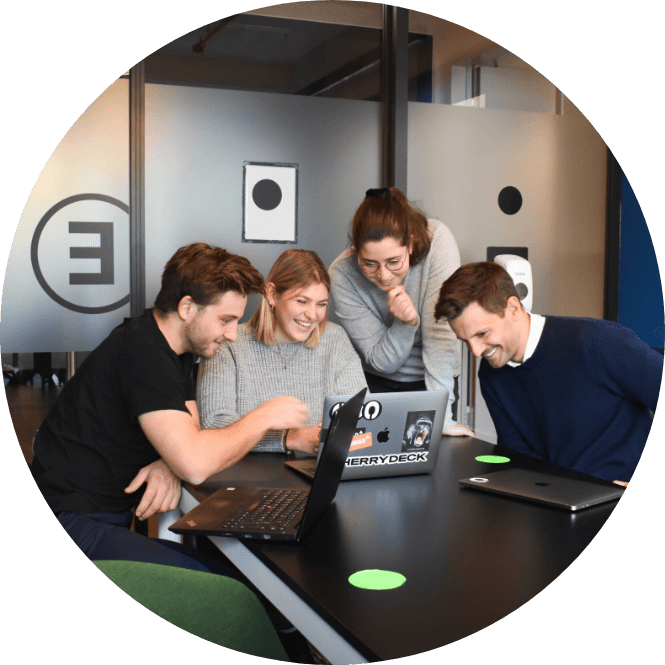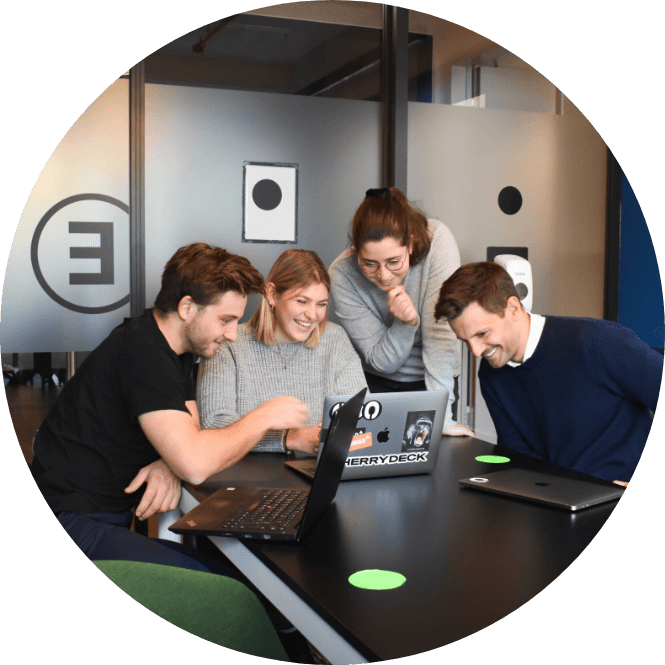 Professional Installation

Focus on work and leave the technical stuff to us. Unlike other cloud phone providers, we'll set everything up to suit the way you work, installing and configuring the system from start to finish.

Training & Support

You're too busy with work to read instruction manuals. So we'll train you on how to make the most of the system, based on how you need it to work. With ongoing support if you ever need help with anything.

Free Number Porting

Hate sneaky extras? So do we. That's why we'll transfer all your existing contact numbers over from your old system completely free of charge.

No Lengthy Contracts

Our plans are on a simple 30-day rolling contract. So you're not tied-in for months on end if your circumstances change. And you can and or remove new users whenever you like. Totally flexible.
Make the switch. It's so easy.
Frequently Asked Questions
Using Klowdfone

Hardware / Devices

Getting started
Do you have handsets that connect directly to Wifi?

Yes, the Yealink T53W, T54W and T57W all connect directly to Wifi.

What phones are supported on Klowdfone?

We support Yealink, Cisco and Polycom phones. Get in touch for a list of compatible models.

Does your desktop app work on Windows and Mac?

Does your mobile app work on android and iOS?

What CRM's do you integrate with 'out the box'?

Standard integration lets you click-to-dial phone numbers on supported web browsers. It also brings click-to-dial and screen popping to Google and Outlook.

Can we add/remove licences as we need to?

Sure. We can add a new licence for you at 4 hours' notice, and we'll need 30 days' notice to remove one.

What is the call quality like on Klowdfone?

It's crystal clear, as long as you've got a good internet connection.

Can I work from anywhere?

Yes, all you need is an internet connection.

Will I get help to setup my Klowdfone system?

Yes, we'll help you set the system up and train you and your team how to use it.

Can I transfer my existing number(s)?

Yes, you can transfer it over free of charge.

Is there a minimum term contract?

Yes, all plans are on a 30-day rolling contract.

What does the Unlimited plan include?

It includes your own UK landline number, unlimited calls to UK landline and mobile numbers and all the standard Klowdfone features – see what you get.
Read what our customers think of Klowdfone
When we wanted to change our telephone system provider it was important we chose a company that would not only give us a system that suited our needs but offered a very personal service. Klowdfone fulfilled both requirements, and we'd recommend them to any company who wants the extra personal touch.
Crompton Halliwell
Practice Manager - Solicitors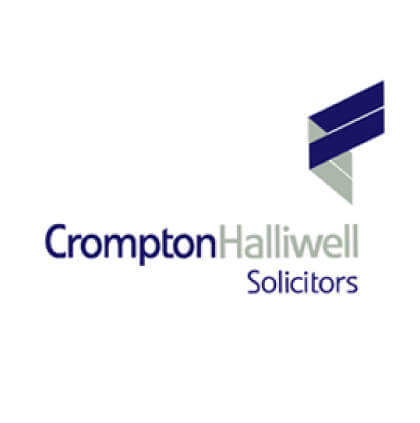 Klowdfone upgraded our telecoms system at a great price and excellent service standards. The installation was to schedule, great workmanship and with little input from us. They simply came in and did what they said they would! Aftercare service levels have been fantastic and I would recommend Klowdfone without hesitation.
Fieldhead Surgery
Abdul Khalil - Practice Manager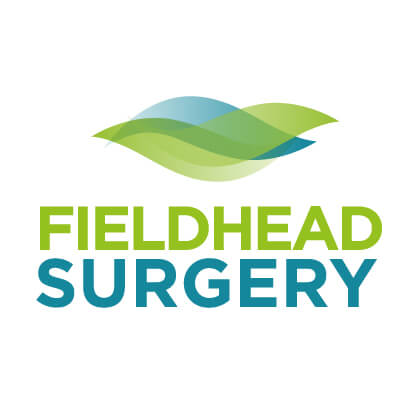 We recently upgraded our telephony system to improve our customer experience and enhance our Support Desk service. Klowdfone provided a project and training plan for our business which was instrumental to the success of the upgrade, and their ongoing support has been professional and timely. Job well done!
Kaleidovision
Anthony Hallissey - Support Desk Manager